Explore and Inspire with My Quotes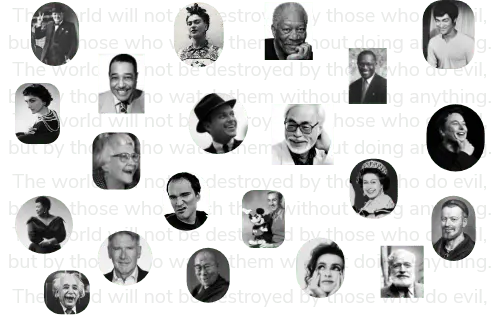 Quotes of the Day
Alice Munro

"Few people, very few, have a treasure, and if you do you must hang onto it. You must not let yourself be waylaid, and have it taken from you."
Virginia Woolf

"Few people ask from books what books can give us. Most commonly we come to books with blurred and divided minds, asking of fiction that it shall be true, of poetry that it shall be false, of biography that it shall be flattering, of history that it shall enforce our own prejudices. If we could banish all such preconceptions when we read, that would be an admirable beginning."
Abraham Lincoln

"Few can be induced to labor exclusively for posterity; and none will do it enthusiastically. Posterity has done nothing for us; and theorize on it as we may, practically we shall do very little for it, unless we are made to think we are at the same time doing something for ourselves."