Explore and Inspire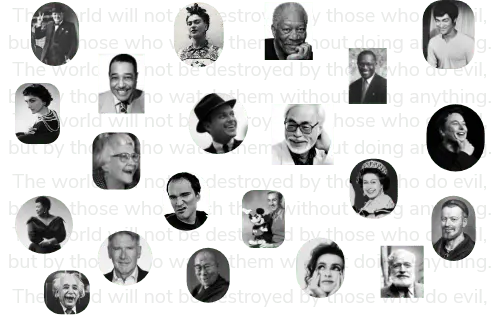 Quotes of the Day
Martin Luther King Jr.

We must see the great distinction between a reform movement and a revolutionary movement. We are called upon to raise certain basic questions about the whole society . . . . What America must be told today is that she must be born again. The whole structure of American life must be changed.
Constance Hale

Writers today must navigate the shifting verbal currents of the post-Gutenberg era. When does jargon end and a new vernacular begin? Where's the line between neologism and hype? What's the language of the global village? How can we keep pace with technology without getting bogged down in buzzwords? Is it possible to write about machines without losing a sense of humanity and poetry?
Diana Abu-jaber

There are so many slight things she can distinguish between her senses: she can smell the difference between lavender and clover honeys; she can feel the softening progression of ripeness in a pear; and she can sense how much heat is rising in a panful of gravy, lentils, garlic.